A single GNSS base station tracking GNSS satellites daily, weekly, monthly and annually continuously, processes and disseminates static data and RTK corrections to users referred as a Continuous Operating Reference Station (CORS). The RTK corrections are normally disseminated to user via internet and/or UHF radios.
The coordinates of such CORS are precisely computed using robust baseline/PPP post-processing software employing the most current coordinate systems like ITRF2014. Modern GNSS receivers come ready with internet ready devices/ports including SIM card modems supporting GSM and CDMA internet networks or WIFI.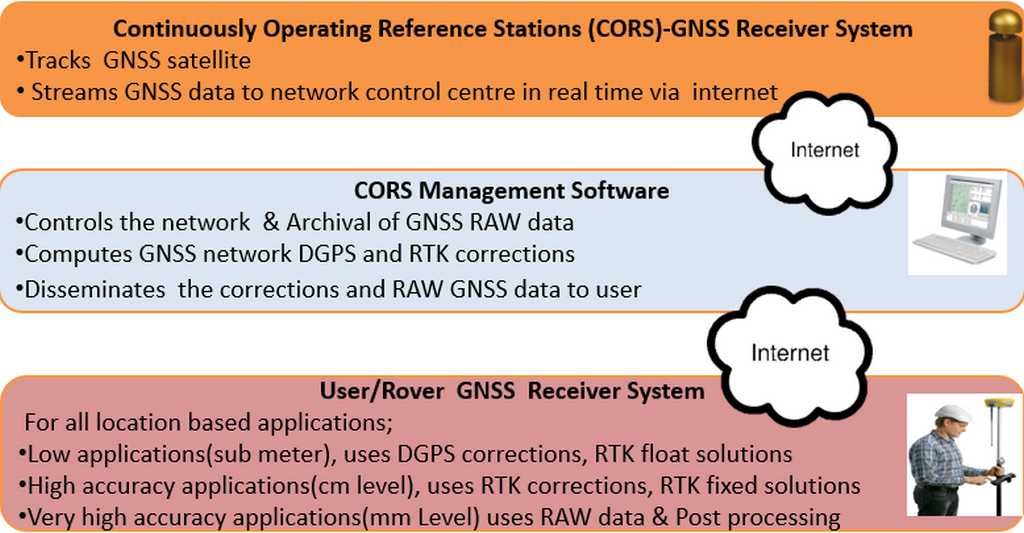 To establish a CORS, one would require a GNSS Receiver with External Antenna, Stable power and Internet, Clear sky and secure site. A network of CORS can be established where more than one CORS are used in a given area, say county, national, regional etc. Each CORS, streams GNSS data via internet to a central computer server system with dedicated CORS management software.
Then CORS management software processes RTK corrections for each CORS and disseminates them to users through internet. CORS management software archives and disseminates static RINEX data file via FTP.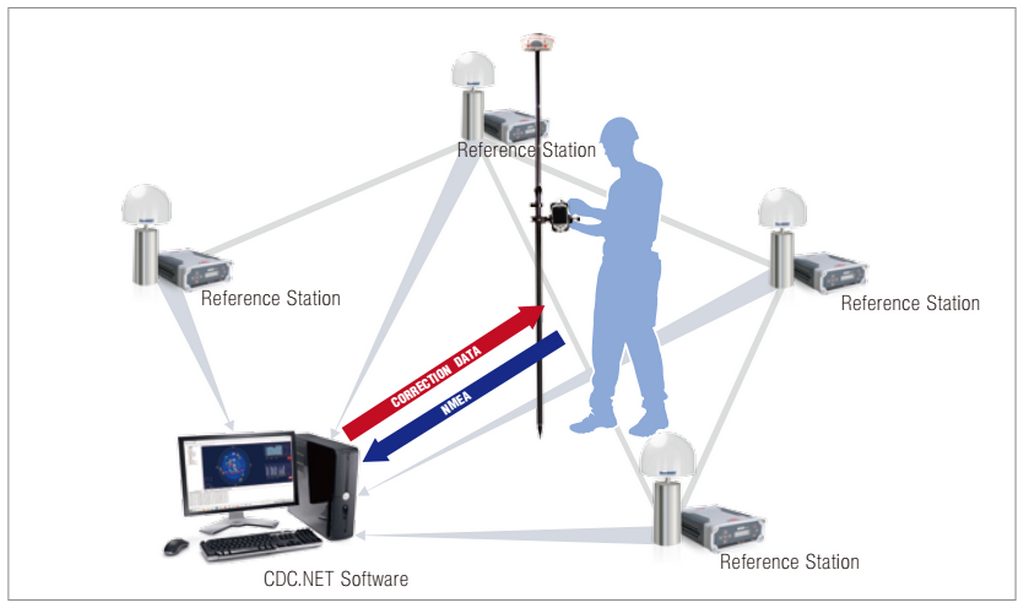 Users of CORS network should have GNSS rover receiver systems. A rover receiver system is normally composed of GNSS receiver and data collector device with supporting field survey software. Such GNSS rovers systems should have internet modems to support internet connectivity with CORS.
The internet may be provided via internal GSM/CDMA modems within the rover receiver or with data collector. The most common field survey software includes the FieldGenius and Carlson CE which supports all possible GNSS hardware in the market. Most GNSS manufacturers have their own field survey software. Recently Android based field survey software is also available.